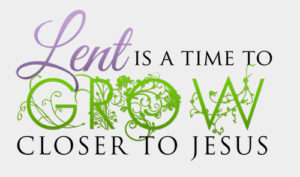 Join us for
Soup & Song & Sacrament
March 21 @ 6:00 pm

March 25
Palm Passion Sunday
Identical worship services
8 am and 10:30 a.m.
We gather in the narthex
with palm branches as we remember the triumphal entry of Jesus into Jerusalem.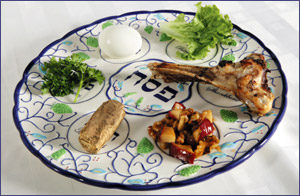 At this ticketed event beginning with a social time at 5:00 p.m. and dinner with worship at 6:00, we recall the roots of the Passover meal that Jesus shared.

Service of Tenebrae (darkness) at 6:00 p.m.
In a candle-lit sanctuary Christ's suffering and death is commemorated through Scripture and song.

April 1
Easter Sunday
Sunrise Service at Windy Hill at 6:30 a.m.
8:00am and 10:30 am
Identical celebration services at Holy Cross with choir and brass ensemble.
Sunday Worship Services: 8:00 am Hymns with Piano & Organ
10:30 am Songs with our Praise Band
Communion is served at both services
Godly Play: 10:20 am (3 years through 6th grade)
Godly Play is a creative, imaginative approach to Christian formation and spiritual guidance
Holy Cross Lutheran Church
4895 S. McCarran Blvd, Reno, NV 89502

✞

775-827-4822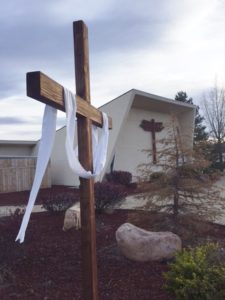 Holy Cross

is a smaller community of faith that strives to live out our calling to be disciples of Jesus. Our prayer is that you will be blessed and strengthened by the power of Jesus, and that you will live a life of abundance in fellowship, joy and liberty. Holy Cross is here for you to help with your spiritual growth. Holy Cross is not just a church. We are a warm and welcoming congregation that does everything possible to make the newcomer feel at home and welcomed. If you are looking for a church and congregation that has a family atmosphere with a sense of humor, be sure to visit us on Sunday! Services are approximately an hour long and offer open communion. Peace be with you.