We Welcome you
to
Holy Cross…
An Important Message from Pastor Kathy…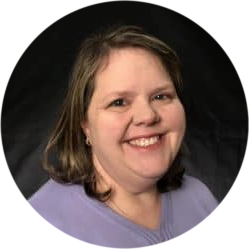 Welcome back to worshipping inside the building of Holy Cross!
I do want to let you know that to continue doing our part in lowering the spread of the virus, we will maintain the protocols that we have established.
We will all (me included) wear masks. We will use hand sanitizer. We will all maintain social distancing from one another. We will not shake hands, hug people, or sit next to people who are outside of our "bubbles". We will not yet be singing or doing a lot of speaking in unison.
Wafers and wine or grape juice will be available for you to pick up as you enter the worship space, and we will not have printed bulletins. The bulletin will continue to be emailed out and if you want to follow along, you can print it at home, or you can download it onto a tablet or a phone. The service will also be a little shorter than usual as we want to minimize the risk of spreading germs.
If you don't feel ready to return to church, then please wait. If you wake up on a Sunday morning and aren't feeling well or you have a fever, please stay home. If you are high risk, please continue to stay home. We will continue to have our online worship services as well. If I am not well, I will stay home, and you as a gathered congregation will watch the online service together.
With all of this said, I also want to remind you that we will continue to watch the number of Covid-19 cases in the county, and should they increase as things are opening back up, we may need to scale back down. We truly hope that won't happen, and we are committed to doing our part to keep people as safe as possible.
Please let me know if you have any questions or concerns. You can email me at hclcpastorreno@gmail.com. If you have general questions, please email the office at holycrossreno@gmail.com
Love in Christ,
Pastor Kathy Morris
Join us for in-person services at
Come and join us only if you feel well, have a temperature below 100.4, and are not considered "high risk"

Masks are mandatory

Maintain 6ft distance with those not in your household

Wash/sanitize your hands & limit touching of your face

Please pick up your wafers and wine/grape juice as you enter the worship space

There will be no singing and very limited speaking in unison at this time
Godly Play will provide a wonderful lesson
for your children at 10:30am

Visit our Facebook page and YouTube Channel
for a 10:30am "Watch Party" and regular updates…
May you have a blessed day!
Holy Cross Lutheran Church
4895 S. McCarran Blvd, Reno, NV 89502