Holy Cross Staff
Our leadership team recognizes the authority of God, and realizes that we are shepherds who serve under the Chief Shepherd, Jesus Christ. We desire to devote ourselves to prayer and to the ministry of the Word. Our passion and goal is to equip the believers for the work of the ministry until we all attain maturity in the fullness of Christ.
Pastor Kathy Morris
Pastor Kathy Morris began her ministry at Holy Cross in January 2019.
Since her ordination in 2001, she served as Associate Pastor at Our Shepherd Lutheran Church in Severna Park, Maryland as well as New Song Lutheran Church in Henderson, Nevada. A graduate of Trinity Lutheran College and Luther Seminary, Pastor Kathy has a passion for helping people of all ages see how God is working in their lives and sharing God's abundant grace with others.
She has been married to Jeff since 2005 and they have two amazing children, Abigail and Samuel. In her free time, Pastor Kathy loves spending time with her family, reading, scrapbooking, writing, traveling and exploring God's wonderful creation, and all things Disney.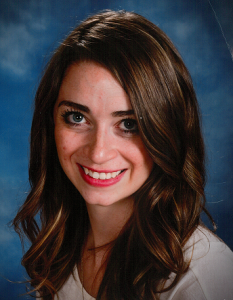 Brittney May, Music Director
Brittney is originally from Anamosa, Iowa. She studied Music Education at Wartburg College in Waverly, IA and graduated Cum Laude with her bachelors degree in May 2011. After graduation she moved to Tucson, AZ and taught K-6 band, choir, and general music for four years. She then moved to Reno, NV in June of 2015 to begin her Masters degree in Music Education from UNR. She is also the Graduate Assistant to the Head of the Choral Program there. Brittney enjoys traveling to see her family and friends, trying new restaurants, music, yoga, and is an avid dog lover.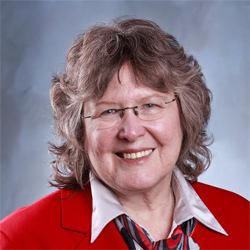 Becky Bradley, Organist/Pianist
Becky started taking piano lessons in Kindergarten, and then began playing the organ in 6th grade. She's dabbled with flute, guitar, and string bass in the past, but keyboard is her forte. Becky started accompanying her school choruses while in 4th grade and accompanied undergraduate music majors in college. Her professional church organist duties include an Episcopalian church (2 years), a Presbyterian church (20 years), and an Evangelische Kirche in Germany (9 years). She has also been musical director of an Army Community Theater when living in Germany. Becky is a retired teacher of high school students with learning disabilities, and now operates her own medical billing/transcribing business and Shaklee MLM out of her home. Since she doesn't like to practice, she's kept music as her hobby!
Alese Linder, Administrative Assistant
Alese grew up in upstate South Carolina and graduated from Winthrop University in 2010 with a bachelor's degree in Technical Writing. She then moved to Mazatlan, Mexico to do a 4-month discipleship training school. Still hungry to learn and grow in the Lord, she then attended a 9-month ministry school in Mammoth Lakes, CA in 2011. It was around this time that she discovered a deep love for leading worship, and helped start a worship school in the Eastern Sierras called Greenhouse Transformation Center. She simultaneously helped develop the office systems for a plumbing company in Mammoth called Mountain Plumbing, and was the Office Manager there for almost 4 years.
Her most recent experience was as an Assistant Administrator at a church in Crowley Lake called Church on the Mountain where she managed the administration for the church at large, oversaw a private Christian school with 36 students, and ran a mountain retreat center called Father's Heart Lodge.
She moved to the Reno area to pursue her dream of being a professional worship leader and musician, and is in the process of creating an album. In her free time she enjoys exploring nature with her dog Kory, napping, swimming, learning cover songs, and singing with local musicians.