Our Pastor Call Committee
Geordan Goebel
has been active at Holy Cross since 2014. He's an attorney in private practice who serves at Holy Cross on the Finance Committee and the Council. He wants to be on the Call Committee because he believes that "the right pastor is the most important consideration for the success of any church."
He enjoys family time and activities with his kids, being outdoors, and gun collecting & shooting. With his wife Deborah he has two children: Karl, a junior at Bishop Manogue and Audrie, a 6th grader at Little Flower.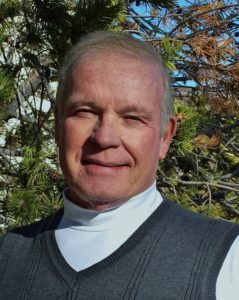 Tom Martin
has been coming to Holy Cross since 1988. He serves as an usher and Communion assistant, provides special music in worship—usually on the saxophone, and has helped with the Live Nativity. He views Holy Cross as a loving family. In addition to being active at church, Tom spends time with his grand-kids, volunteers at the Senior Center, and with his wife Chris likes to travel and go RVing. Tom's also a golfer.
Tom says he realizes the importance of the role of the Call Committee, was honored to have been asked, and accepted the invitation to serve on it after thought and prayer. He's looking forward to the joy and satisfaction of a new journey through the Call Committee.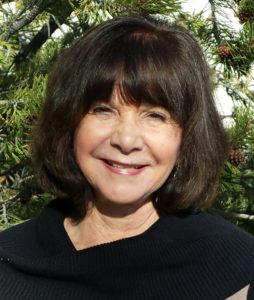 Betty Tate
has been attending Holy Cross on and off since 2009 when she retired and moved to Reno. Since her husband, Steve, was still working in the Bay Area at the time, she continued to be a member of St Timothy's Lutheran Church in San Jose until he retired from his second career in June 2013. They then joined Holy Cross—the warmth, kindness, and affection of the members were primary reasons.
Betty has been an usher and Communion assistant in worship and helps with various activities like the Seder Dinner. Outside of church activities, her interests include staying fit by daily workouts, attending the Pioneer Center for Performing Arts, volunteering for various Saddle Ridge HOA activities, reading, being actively involved with their grandchildren, girls' night out—weekly games with friends, and traveling to various parts of the United States.
She's interested in serving on this committee because she wants to have an impact on the future of our church. She describes how she and Steve became Lutherans in 1974 when living in New York. Because they moved regularly, over the next 42 years they attended seven different churches. This exposure gave her insight into the workings of these churches as well nurtured her spiritual growth with the help of different ministers. She looks forward to sharing this knowledge with the Call Committee through the call process.
Betty grew up in the pan handle part of Florida. With her siblings (4 brothers and three sisters) she grew up Southern Baptist. She writes, "Steve and I come from diverse religious backgrounds—he was baptized as a Roman Catholic but grew up in the Protestant religion. We were married at Tyndall Air Force Base, Florida by a friend of Steve's who happened to be a Lutheran Chaplain. However, we didn't join a Lutheran Church until some good friends encouraged us to start attending Trinity Lutheran Church in Hicksville, NY. Even though we have joked throughout the years that this was a good compromise between our religious backgrounds, we feel God had a reason for us to become Lutherans."
Due to Steve's background, they had different assignments in the continental US as well as an assignment in Guam. While in Guam, the family visited Japan, Korea, and the Philippines. They later lived in the Washington D.C. area and then moved to California. After that assignment, Steve retired and began his second career in Silicon Valley. Betty began working for the federal government in the 1980's in Contract Administration and then worked in different agencies before retiring in 2009 when they bought their home in Reno.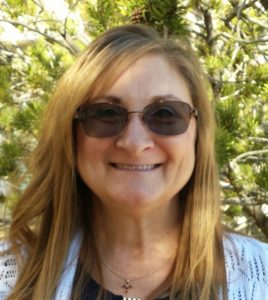 Kimberly "Kim" L. Lintz
has been coming to Holy Cross since 2009. She's served on the Church Council, including as its president. She's been a commissioner to the annual Synod Assembly (Holy Cross is a part of the Sierra Pacific Synod). She's been a Confirmation leader, has helped with the Live Nativity, and is a worship leader as a lector (reader), Communion server, and lay pastor/service leader. She appreciates the willingness (and sometimes forgiveness, she writes) of the congregation to accept her as a worship service leader.
Besides being active at Holy Cross, she likes to read, camp, and spend time with her amazing daughter, Emma.
She's interested in serving on this committee because when she was Council President she helped facilitate successful off-site meetings to revise the mission, vision, and values of the church. As a member of the Call Committee, Kim is excited to serve in this crucial role trusting that God is working through the committee. She writes "It is a privilege to discern what God is calling us to do by listening to a wide variety of views, opinions and diverse visions for a new pastor."
Something else you might be interested to know about Kim: "I served in the active duty Air Force for 26 years. I am discerning my calling and am being led by Jesus on the direction he would have me serve the church."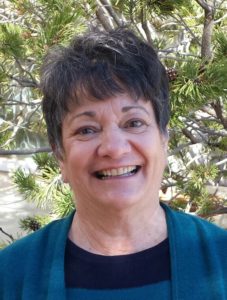 Linda Schlosser
has been a member of Holy Cross (HCLC) for about 32 years. (Wow!) She first joined the church in 1981 and was a member for two years until she and her husband Pat and their two daughters moved from the area. Upon returning to Reno in 1987, they rejoined HCLC and have been attending ever since. Over the years, Linda has been active at HCLC in many ways: Service Committee, Altar Guild, quilting and knitting groups, choir, and serving on the Church Council.
With Pat, Linda has two wonderful daughters and two adorable grandsons. She retired three years ago and loves having time to watch her grandsons, read, walk, and get together with family and friends. She and Pat hope to start traveling more.
Linda says members of HCLC have become part of her extended family and that she sees how the church has been welcoming, warm, and generous. As co-chair of the service committee, she sees the support people provide for many outreach programs and how the congregation has come together in times of need and to celebrate successes. She's interested in serving on the Call Committee because she cares about our church, the church family, and our future. She hopes to be able to help select a pastor that will nourish our faith and help our congregation grow. She writes, "This will be a journey for all of us, but I feel confident that together we will find a pastor that will be a great match for our congregation."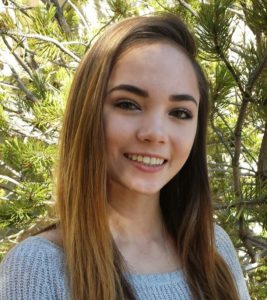 Torry Tegio
has been coming to Holy Cross since she was in her mother's womb! Members from four generations of Torry's family are active at the church.
She's a worship leader as an acolyte and slide projectionist. She's a part of the Seder Meal prep team and has been a camper for many years and twice a Counselor in Training (CIT) at Mt. Cross Ministries, the Lutheran camp in the Santa Cruz Mountains. One of the things she likes best at Holy Cross is the Godly Play program, which has made the presence of God real in her life. Her service on the Call Committee is in part motivated by her desire to see youth be fully recognized within the church.
Torry attends TMCC High School in the heavy-duty diesel mechanics program. She has a blackbelt and is an instructor at her martial arts studio. Her parents are Russell and Natalie Tegio